Rainmaking and rainmakers - how to bring in new clients
23 May 2023
In this article, Christopher Johnston from AGA's member firm in Indonesia, ADCO Law, discusses the strategies to implement to bring in new clients.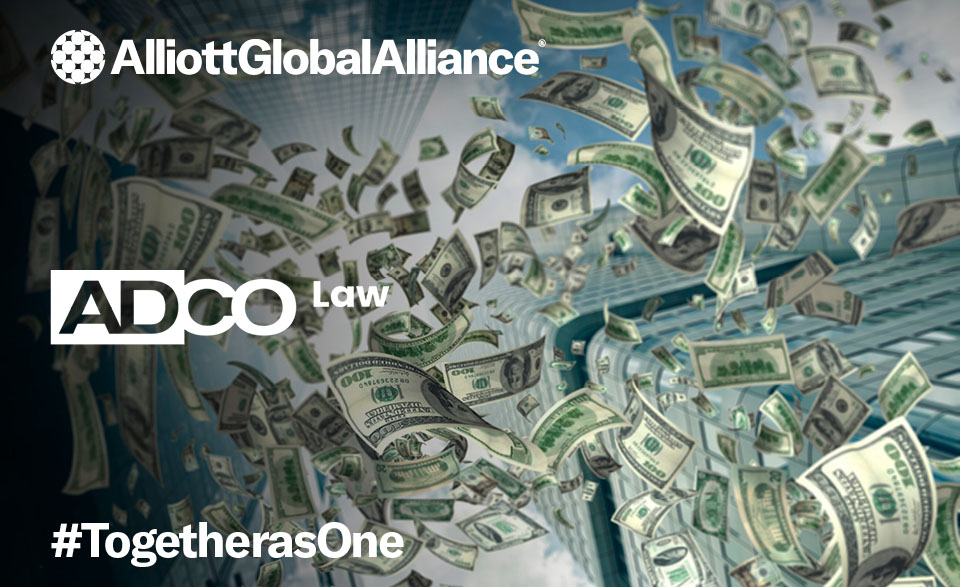 Overview
The key difference between a lawyer and a partner is this: a partner can bring in clients. The seeming magic of conjuring up paying clients in an industry in which advertising is not allowed is known as rainmaking, and the person who performs the magic is called the rainmaker.
Two decades in this role have taught me that one of the simplest and most direct routes to bringing in new clients and to improving the intellectual bench of your law firm is to create a new practice area. Establishment of a new practice area will be based on your human capital capacities. Therefore, the requisite human resources have to be slowly built up and brought up to speed on the new subject. Attitude is everything. From experience, I can tell you that the key is to identify associates who have what might be called 'intellectual curiosity': they are willing to branch out and invest intellectually in something new. You will find that younger associates will be more willing, as a general principle.
Action plan
The new practice area may conveniently overlap in a Venn diagram-like manner with other areas. For instance, if you wish to create an insurance practice area, the simplest solution would be to draw people from the banking practice area. If you wish to create a social commerce practice area, the simplest way would be to draw upon resources from the fintech practice area.
It becomes much more difficult if there is, in fact, no related practice area. In such a case, however, all is not lost. The easiest way to begin is to start writing. You can write articles, updates and newsletters on the proposed subject. Start by reviewing ministerial regulations or circular letters, any subject that is not too vast or technical. Subsequently, you can start preparing case studies based on your research. Then, slowly build up a mailing list of people who you think would be interested in the subject.
What I find is that, as you slowly gather information, you will become the center of information, and people start coming to you with feedback and questions. In this manner, you can slowly build up contacts and connect with people in the sector. The associates should be encouraged to attend events and join industry associations. In Indonesia, social interactions are often facilitated by WhatsApp. Having the WhatsApp's of people working in the new practice area can be a success factor. You can exchange information, articles and files with them. In addition, industry practice often comes down to personalities. Knowing the key players and being able to bounce ideas off them is an important step in learning the ropes.
You can create a WhatsApp group for the associates in the practice area. However, they must contribute to the process and, therefore, the personalities of these associates will be a success factor. The door must open from the inside: you cannot push them into becoming an expert and, consequently, if they are appointed or assigned to this role, sometimes the results are less than perfect. Ideally, the members of the team will be volunteers who genuinely enjoy learning new things and mastering new concepts.
They can be assigned various tasks according to their specialization and interests. Some can be tasked with creating a virtual library of regulations and laws while others can be the point persons for associations and gathering information on current events. Another member can be designated to write up short summaries of new laws and legislation. Benchmarks should be set for each quarter with progressively more and more ambitious goals.
Implementation
While in the beginning writing an article or two is fine, as the team progresses, they should feel more confident about participating in webinars and events. If at first they attend webinars and events, later the goal should be to speak or moderate at such events.
Another way to learn about a new practice area is to take a 360 degree view. Rather than simply meeting with the company owners, sometimes it is quite instructive to meet with ancillary players in the new practice area. For instance, if you wish to learn about the geothermal practice area, do not confine yourself simply to the project owners, but also meet the financiers, the EPC companies, the NGOs, government officials and so on. Having a holistic 360° view will inspire confidence in your client that you truly understand the issues at hand and what is at stake in a geothermal project.
Analysis
A rainmaking strategy can rely on deepening an existing practice area rather than establishing a new one. Contrary to popular belief, we should not always be striving to cast a wider net: legal guides and publications have a role to play if you have the funds, but let the buyer beware because such a strategy relies on shaping perception, not reality. What you require is not more money for marketing but more meaning in your offer.
Optimize your value proposition by tightening your focus; if you cannot identify a new practice area, then another idea would be to create a sub-practice area in an already existing one. For example, do you have a fintech practice area? If yes, then why not create a working group that focuses on insurTech or foodTech, etc.? By tightening your parameters, you can unlock a new suite of clients and laser focus previously generalized marketing outreach activities from a wide range of clients in diverse sub-sectors to a tightly-defined niche area: the results may surprise you. This will also have the benefit of deepening the skill sets of your practice areas via hyper-specialization.
Sometimes it is better to set simple goals then complex ones. Allow the team to grow naturally, as knowledge, experience and resources are pooled. In the end, it comes down to the commitment of your team and their ability to not only assimilate new information, but also to make meaningful contacts outside the office. Your role is guiding them and motivating them cannot be underestimated.
Author: Christopher Johnston, Business Advisor, ADCO Law.
Further Reading:
ADCO Law appointed to represent Alliott Global Alliance in Indonesia
About ADCO Law
As Alliott Global Alliance's law firm representative in Indonesia, ADCO Law offers clients a wide range of integrated legal services, including commercial transactions and corporate disputes in a variety of industry sectors.
Over the course of more than a decade, we have grown to understand the industries of our clients as well as regulatory aspects, and we provide comprehensive and solid legal advice and solutions to minimize legal and business risks.
We actively engage with financial, tax, environmental specialists, accountants, and law firms from various jurisdictions to give added value to our clients. Moreover, having strong relationships with Government agencies, regulators, associations, and industry stakeholders ensures that our firm has a holistic view of legal matters. Read more.