APAC firms share updates on their latest client wins and referrals
20 April 2021
A selection of referral news from Alliott Global Alliance's accounting and law firm members gained through membership of the alliance.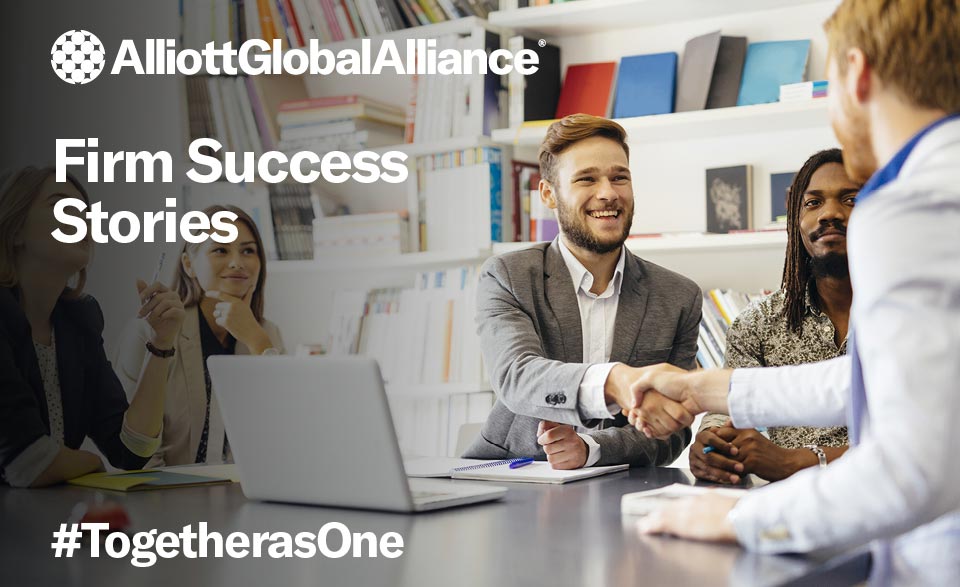 In this regular section which appears in our APAC region's newsletter, a selection of our members in the region share a snapshot of the international referrals they have received from across the APAC region and internationally.
Baumgartners:
David Baumgartner at Baumgartners, Brisbane, Australia
Baumgartner's referred a digital technology provider to a firm in Thailand. The Managing Partner was extremely pleased with the service provided and has since asked Baumgartner's for assistance in relation to dealing with the complexities of an international company partially owning a US company.
Lawrence Cheung CPA:
Amie Cheung at Lawrence Cheung CPA Company Ltd, Hong Kong
A client of the firm was referred to UK member firm Alliotts in London in relation to individual tax advisory and migration services.
An accounting firm in China was engaged to perform an inventory inspection in Shenzhen, Zhuhai and Guangdong Province and were also asked to prepare a PRC master file for a large footwear company.
Our colleague in Russia, Tatiana Lukyanova of ASB Consulting Group, referred a client to Lawrence Cheung for accounting and audit services.
Allan Hall Business Advisors:
Scott Jago, Allan Hall Business Advisors, Sydney, Australia
Colleagues at the firm were engaged by a large franchise group to carry out business services work and to assist with elements of their growth strategy.
The firm was also engaged by a high profile and growing medium sized manufacturer of plastic and chemical free containers and cleaning aids for the home.
King Stubb & Kasiva Advocates & Attorneys:
Smita Paliwal, King Stubb & Kasiva, New Delhi, India
The team had the privilege of assisting Digiscope Ventures Pte Ltd, based in Singapore, to set up an entity in Bangalore. The Indian entity will work to launch a skill-based trivia quiz gaming application. 
Smita comments:
"During these unprecedented times when economies and companies alike are struggling and businesses are re-strategizing to recover from the global slowdown, we are thrilled to be assisting Digiscope Ventures with initial documentation and compliances in order to commence the expansion of their operations into India."