Hong Kong Enhances E-Crime Reporting and Analysis System
24 November 2022
Anthony Marrin, Partner at Law at member firm H.Y. Leung & Co in Hong Kong updates us on changes to the region's e-crime reporting and analysis system.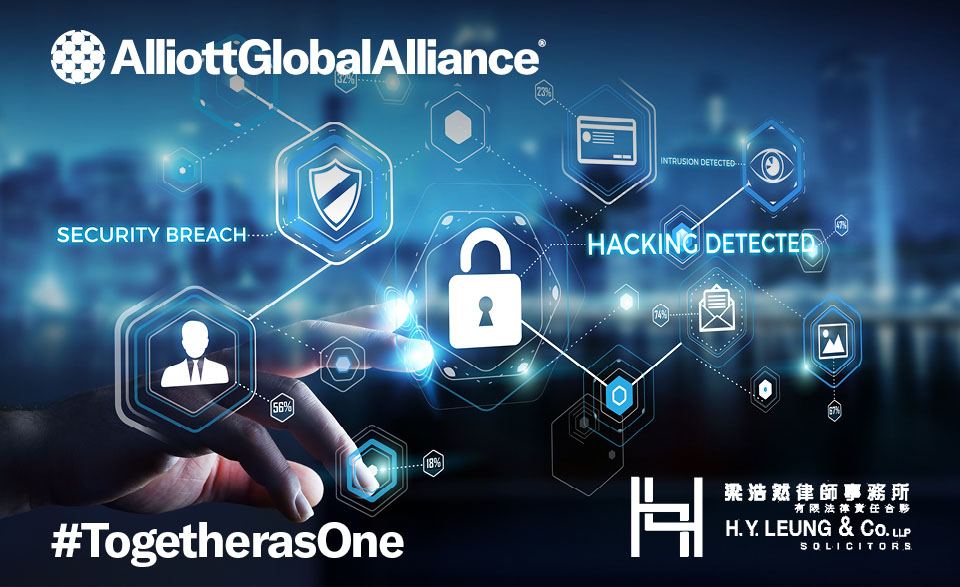 On 19 September 2022, the Hong Kong Police ("HKP") department announced the establishment of the "E-Crime Processing and Analysis Hub" (or "e-Hub"), an enhanced computer system, together with a new police unit, to better process, track and analyze e-crimes.
In the first half of 2022, reports filed on internet crimes and frauds comprise of 40% of all crimes reported. Internet crimes and frauds have therefore become the prevalent crime in Hong Kong.
Victims are also shown to increasingly prefer filing an e-crime report over the internet (9,900 cases in 2019 to 20,000 cases in 2021) rather than other more "traditional" ways of reporting crime to the HKP.
Compared to the previous e-crime report website, the enhanced e-Hub reporting interface includes more features to help and guide victims to share key details on suspects, including filing suspect's names, aliases, contact details and their social media accounts. Victims can also directly input the suspect's account details and amount stolen. E-Hub also contains an increased upload size thus allowing the victim to upload more evidence to the HKP in the first instance.
As many of internet crimes and frauds are correlated (the same "masterminds" or same "money mules"), e-Hub uses the information obtained from different victims to carry out analysis to provide better and quicker assistance in criminal investigations and prosecution.
The HKP can also use the information obtained to assist the Anti-Deception Coordination Centre and other investigation teams, that in turn provide improved assistance to the victim in intercepting, tracing and recovering the stolen funds.
Author:
Anthony Marrin is a partner at H.Y. Leung & Co LLP, where he specializes in litigation and dispute resolution and has experience in international fraud and asset tracing, shareholders' disputes, contractual disputes, trusts and enforcement of foreign judgments in Hong Kong. Anthony is also a member of Alliott Global Alliance's Cyber Crime, Fraud & Asset Recovery Group. For more information on how we can help email anthony@hyleung.com.
Further reading:
About H.Y.Leung & Co. LLP:
H. Y. Leung & Co., LLP is a Hong Kong law firm founded by Mr. Alexander H.Y. Leung in 2014. The firm has rapidly grown in size since its inception, with over 27 lawyers specializing in a wide range of practice areas. H. Y. Leung & Co., LLP has a highly experienced and skilled team of lawyers providing practical and commercial legal advice tailored to its clients' needs at competitive rates. As Alliott Global Alliance's law firm member for the region, the firm serves local and international clients, including major MNCs and China State Owned Enterprises.
About Alliott Global Alliance:
Founded in 1979, and with 215 member firms in 95 countries Alliott Global Alliance is an international alliance of independent, law, accounting, and specialist advisory firms, working across the world Together as One.
Each of our members share a common goal: to learn and share knowledge, resources, and opportunities to make the world smaller and their businesses stronger.
We work with a spirit of generosity and openness — so that together, we can continue to fulfil our ambitions, gain greater experience, and drive mutual success.
Alliott Global Alliance is expanding fast, and the alliance has its sights set firmly on growing its legal and accounting membership to 100 countries. Opportunities are available to independent professional firms in specific countries in Africa, but also in Europe, China, the ASEAN region, Australasia, the Gulf Cooperation Council region, Central and South America and in North America. For information about membership please email membership@alliottglobal.com.