European Conference brings members together again
12 November 2021
In-person meetings are back! Read the report on our European Regional Conference in sunny Malta 4-6 November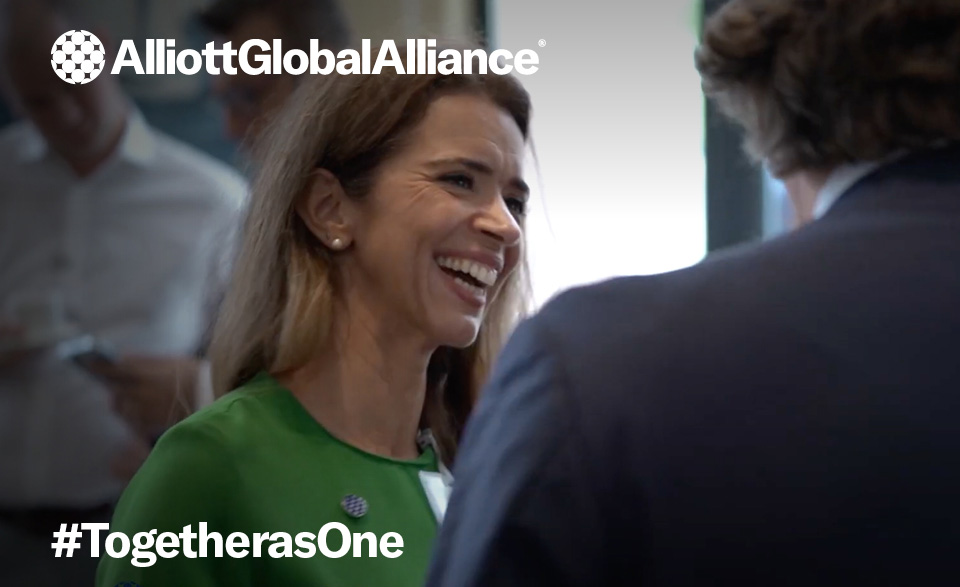 AGA members from across Europe met in-person for the first time in two years in Malta last week at the organisation's 'European Regional Conference'. 
The event attracted over 50 delegates from European countries, with a special invitation extended to new Worldwide Chair Darsi Casey who flew in from Nevada, USA to officially take over the reins from outgoing Chair Colin Farmer. 
The COVID-19 meeting protocol that was in place did not detract from the enjoyment and value members gained from seeing each other and their companions after a long period of lockdowns and virtual meetings. Approximately 20% of attendees were attending their first AGA meeting, with all integrating themselves successfully into the global family.  The social programme and business meetings provided substantive information via panels, roundtable discussions and keynotes led by leaders such as Elisabet Vinberg Hearn, Melissa Davis and James Hayhurst, with insights exchanged on how to lead with impact and how to build relationships with clients in the post-COVID environment. 
Watch the conference video
Alliance strategy update
Giles Brake, CEO, shared the ambitious goals of the alliance's five year development plan, including expansion to 250 firms in 100 countries by the end of 2024, the provision of big firm resources to help mid-size firms compete more effectively for talent and compete more confidently for clients, and to embed a more proactive business orientation through the development of standardised global client solutions. The alliance's progress in moving towards its growth targets was highlighted by Chief Growth Officer Damien McMenamin who highlighted that 64 new firms joined the alliance in the last two years. Commenting on the event and recent successes, Brake adds:
"It required courage on the part of the Board to run this meeting in unpredictable circumstances. Many alliances have shied away from in-person events, but we wanted to 'get back to business' and celebrate our recent successes in-person in the safe environment provided by Malta. We are building something very special at AGA, and this was very evident in Malta. The culture is strong and our leadership, Executive Office team and very collaborative members are passionate about implementing actionable plans to achieve our vision and goals. The conference was full of special moments and demonstrated the strong personal relationships between members which underpin our business relationships."
Breakout discussions
Further insights were shared in accountant and lawyer breakouts on practice management topics including recruitment and retention, firm profitability during and after the pandemic, working from home and the future of the office, and the value of law firm directories. Participants also reviewed the alliance's business development plans, specifically, a strategic alliance offering for international companies requiring coordinated regional and global solutions.   
Time to enjoy Malta
Two dinners held at the hotel venue and at Spinola Bay ensured effective personal networking and opportunities to experience of the best of Malta's culture and food scene. Furthermore, the conference provided a memorable opportunity to celebrate outgoing Worldwide Chair Colin Farmer's four year tenure and to welcome new Chair, Darsi Casey, to her new position leading the Worldwide Board. 
For information on the events coming up later this year and in 2022, click here.