Alliott Global Alliance Sponsors LawCon Conference in Tanzania
28 July 2022
Alliott Global Alliance (AGA), one of the largest and fastest-growing global multidisciplinary alliances with over 210 member firms in 95+ countries is delighted to announce that it is sponsoring the 2022 LawCon Conference, to be held in Dar es salaam, Tanzania from 26–27 August.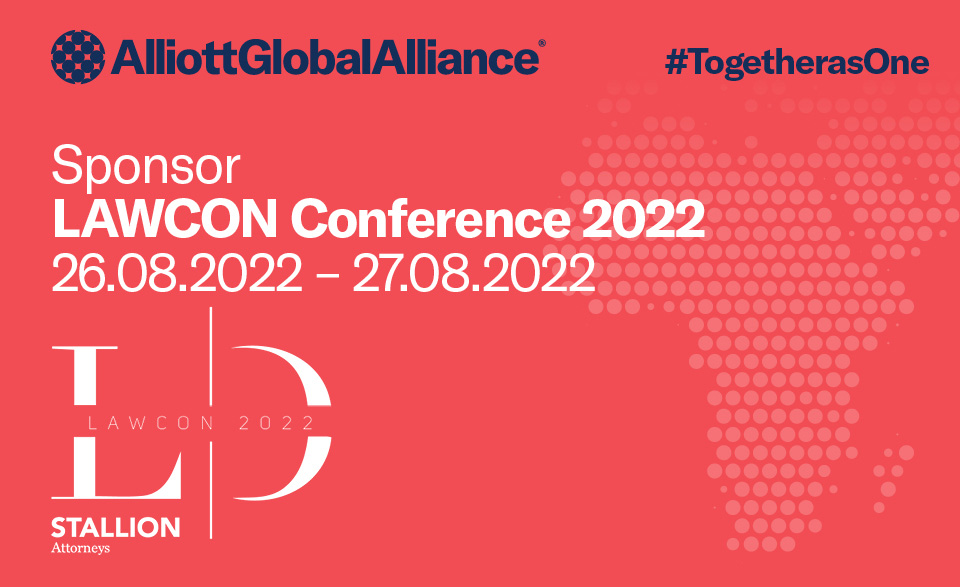 Established in 2021 by AGA law firm member in Tanzania, Stallion Attorneys, the conference is a platform for lawyers across Tanzania and from other countries across Africa designed to facilitate the discussion of regional developments in law. The 2021 event was extremely well-attended and was successful in building awareness of some of the top challenges that law firms are facing in Tanzania.
This year, Stallion Attorneys is hosting LawCon 2022, in partnership with Tanganyika Law Society (TLS), the Bar association of Tanzania.
The theme for this event addresses "The Need for Specialization and Economic Empowerment for Lawyers." and the agenda items will include updates on law firm practice management, the future of the legal profession, lawyers' welfare, compliance updates, and networking. The conference will also include discussions around the importance of how to utilize being part of a global alliance to full advantage and the event will also host the first "Legal Awards" for lawyers and law firms in Tanzania.
Managing Partner Shehzada Walli commented:
"These gatherings serve as an important forum for sharing ideas, building professional networks, reinforcing shared professional values, advocating for the rule of law in varied jurisdictions, and advancing the status of the legal profession in the African region.
"We look forward to welcoming delegates to our next LawCon Conference."
More details can be found on Stallion Attorneys' website here
Members interested in learning more should contact Shehzada Walli at shehzada@stallionattorneys.co.tz in the first instance.
Further Reading:
Stallion Attorneys appointed to represent AGA in Tanzania and Zanzibar
About Alliott Global Alliance:
Founded in 1979, and with 210 member firms in 95+ countries Alliott Global Alliance is an international alliance of independent, law, accounting, and specialist advisory firms, working across the world Together as One.
Each of our members share a common goal: to learn and share knowledge, resources, and opportunities to make the world smaller and their businesses stronger.
We work with a spirit of generosity and openness — so that together, we can continue to fulfil our ambitions, gain greater experience, and drive mutual success.
Alliott Global Alliance is expanding fast, and the alliance has its sights set firmly on growing its legal and accounting membership to 100 countries. Opportunities are available to independent professional firms in specific countries in Africa, but also in Europe, China, the ASEAN region, Australasia, the Gulf Cooperation Council region, Central and South America and in North America. For information about membership, email membership@alliottglobal.com