Singapore law firm Advocatus joins Alliott Group's expanding legal membership in the Asia Pacific region
14 July 2020
The growth of Alliott Group's legal membership in the Asia Pacific region continues with the appointment of Advocatus Law LLP ("Advocatus").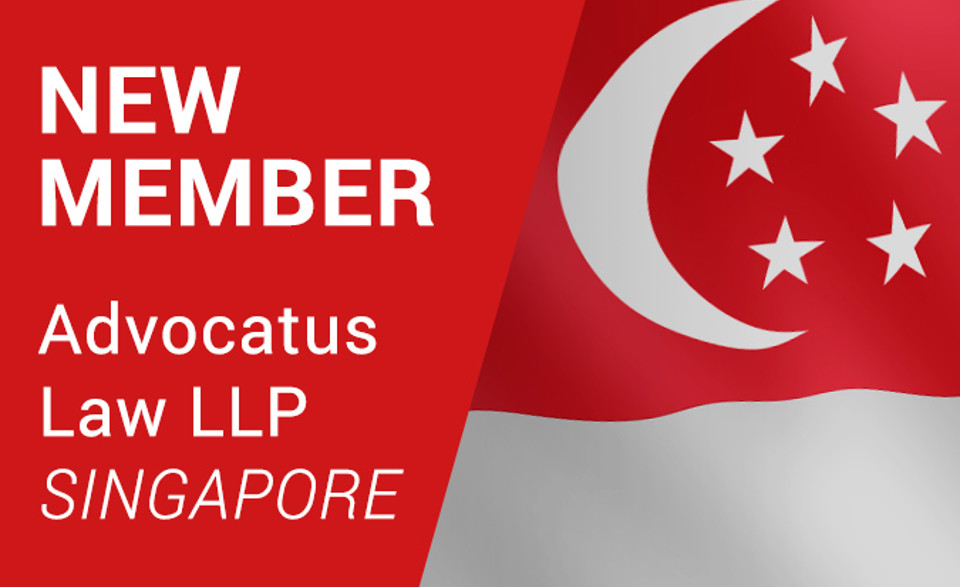 The growth of Alliott Group's legal membership in the Asia Pacific region continues with the appointment of Advocatus Law LLP ("Advocatus"). The world's sixth largest multidisciplinary alliance of professional services firms has selected Top 50 law firm Advocatus to represent the alliance in one of the world's most important financial centres. This latest appointment follows that of Chance Bridge Partners in Beijing, Old Bailey Chambers in Dhaka, and Jeeva Partnership in Kuala Lumpur.
The appointment of Advocatus meets the alliance's need for a dynamic independent law firm in Singapore that can work hand in hand with the alliance's accounting members (Guggenheim & Associates and JBS Practice Public Accounting Corporation) to offer international clients a comprehensive range of professional services expertise.
Founded in 2009 by Managing Partner Christopher Anand Daniel, Advocatus specialises in Civil and Commercial Litigation, Corporate and Commercial Transactions, International Arbitration, Employment, IP, M&A, Private Client Services, Restructuring and Insolvency, and White-Collar Crime. The team which includes 4 other equity partners, plus 15 professional and support staff, serve clients including MNCs, foreign listed companies, not-for-profit organisations, government-linked companies, financial institutions, and start-ups. The staff also conduct business in Tamil, Malay, and Mandarin languages.
Christopher, and the team have an active regional presence, and both he, and the firm, have received recognition from Legal 500 Asia Pacific, Asialaw Profiles, and Benchmark Litigation Asia Pacific, in Restructuring & Insolvency, Dispute Resolution, International Arbitration, and Employment Law categories.
Christopher comments:
"Joining Alliott Group is part of our strategy to expand our corporate practice and international reach. We are pleased that we can now support our international clientele with business interests in jurisdictions that until now, we were unable to provide including in China, and India.
"We look forward to providing legal solutions for member firms' clients who have operations in Singapore, and to giving ongoing support to our fellow accounting members in Singapore and to the group during its ongoing growth in the ASEAN region."
Alliott Group COO Giles Brake adds:
"We extend a really warm welcome to all at Advocatus. The firms joins our alliance at an exciting time of expansion in South East Asia and worldwide. They are an inspiring and engaging team who bring rich domestic, regional, and cross-border experience gained in international law firms and multi-national corporations to this important global financial centre."
Alliott Group is growing continuously and now has member firms in the following APAC countries: China, Hong Kong, Bangladesh, Singapore, Indonesia, Malaysia, India, Australia, New Zealand, Japan, South Korea, Nepal, Pakistan, and Taiwan. Opportunities are available to progressive professional services firms that have a collaborative international mindset and the need to serve clients outside of their immediate jurisdiction.
About Advocatus Law:
Advocatus Law LLP offers dispute resolution, and corporate transactional services built on the sound principles of knowledge, integrity, and responsiveness. The team at Advocatus is committed to delivering, and maintaining the highest standards of services, and quality, and continuously strike to make a difference to their clients. There is emphasis on the value of providing timely, effective, and tailored solutions to clients. The team strongly believes that this can only be done if they view themselves as stakeholders, and partners to their clients.
About Alliott Group:
Founded in 1979, and with 175 member firms in 70 countries, Alliott Group is an award-winning international association ('alliance') of independent accounting, law and specialist services firms that need deeper levels of cross border resources to develop reputation, visibility, and new business. Alliott Group provides services to help its member firms to position themselves as the 'go to' firms in their local markets for businesses and private individuals with multi-market business interests.
Alliott Group is expanding fast, and the alliance has its sights set firmly on growing its legal and accounting membership to 100 countries. Opportunities are available to independent professional firms in specific countries in Africa, but also in Europe, China, the ASEAN region, Australasia, the Gulf Cooperation Council region, Central and South America and in North America. For information about membership, contact Damien McMenamin (damien@alliottgroup.net), Head of Global Business Development.