Partnership announced with Valutico, world leaders in business valuation software
19 January 2022
Alliott Global Alliance has formed a collaborative partnership with Valutico, providers of a market leading web-based valuations platform to the financial services industry and valuation practitioners.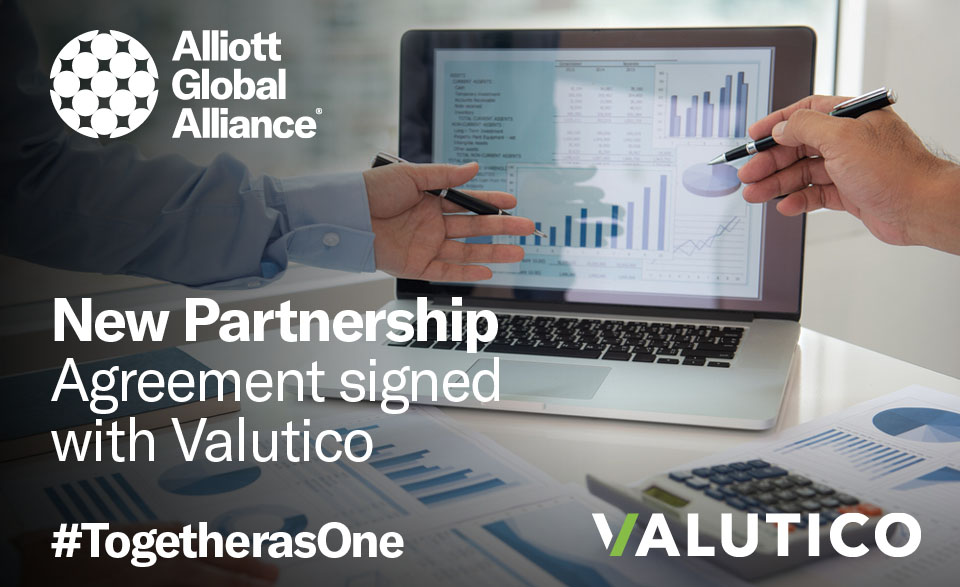 Headquartered in Vienna, Austria and with subsidiaries in the UK and US, Valutico will partner with Alliott Global Alliance's member firms across the world.
Valutico's solution provides data-driven tools that enable business valuation analysis to be conducted more efficiently, with the time needed to complete a business valuation proven to be reduced by up to 70%.
Giles Brake, CEO of Alliott Global Alliance, comments: "We are delighted to partner with Valutico to bring their best of breed business valuation software to Alliott Global Alliance members. Co-Founder and CEO Paul Resch and his team are working closely with us to ensure our members have access to their software tools at preferred pricing, and to their know-how and their expertise, so that they can grow and improve this area of their business or diversify into this important advisory service line. We want our members to be able to focus on what they do best- measuring and creating value for their clients across the world."
Paul Resch, Valutico's CEO, adds: "Close knit collaboration is paramount to organizational success. We are delighted to be joining the Alliott family and being a trusted adviser to their members. Our partnership will address key business valuation topics and focus on providing timely updates on the latest prevailing market trends that we believe accountants should be aware of."
About Valutico
Valutico is used by over 300 advisory firms worldwide and provides access to reliable market data from leading financial databases, cross-checks business plans and provides useful suggestions to promote consistency and plausibility. With over 18 of the world's leading valuation methodologies to choose from and saving experts precious time transferring results from spreadsheet to slides, Valutico is carving a new generation in valuations.
Video: Overview of Valutico