Estudio Nunes & Asociados Abogados appointed as Alliott Group's exclusive law firm member in Argentina
27 January 2020
Announcing our new law member in Buenos Aires, Estudio Nunes & Asociados Abogados.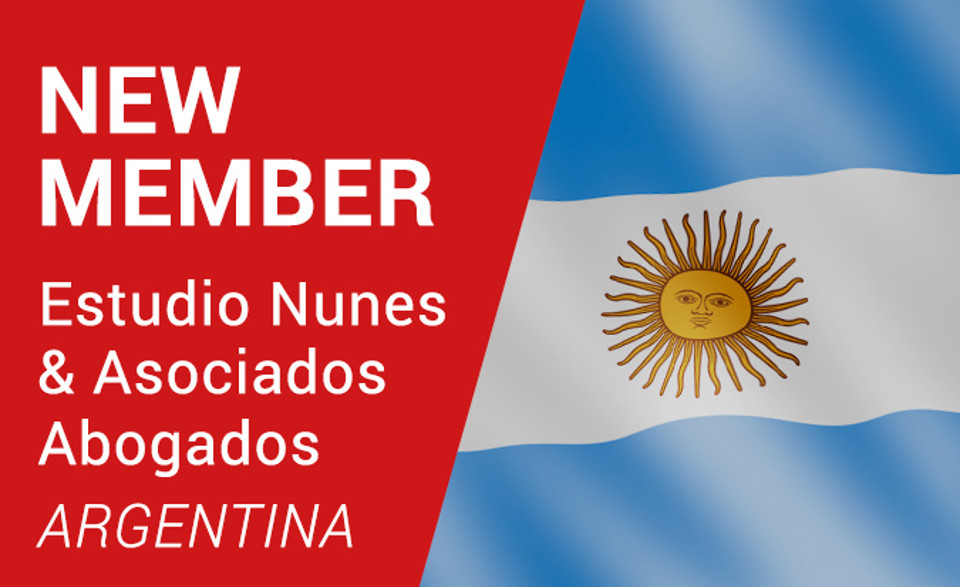 The Buenos Aires law practice has concluded an agreement with the Alliott Group international alliance of independent professional services firms to become their exclusive law member in Argentina. Affiliation expands the firm's reach immediately to 66 countries worldwide. The alliance's 160 law and accounting members in 65 countries gain access to reliable and sophisticated legal counsel in Argentina.

Founded in 1981, full-service law firm Estudio Nunes & Asociados Abogados has a team of 23 staff who offer exceptional legal services in English, German, Portuguese and Spanish.
On their admission to Alliott Group, Senior Partner Sergio Nunes comments:
"Our acceptance into Alliott Group provides further recognition of our firm's standing in Argentina and enables us to provide a comprehensive range of legal, accounting and tax services to those of our clients who are focused on internationalising their businesses."
The firm serves a wide range of clients including inter alia, corporate chambers, federations, travel agencies, newspapers, food companies, printers, Argentina's main media companies, customs brokers, distributors of goods, building companies and logistics consultants. Specialist niches include labour and social security law, business, administrative and tax law.

Alliott Group COO Giles Brake adds:
"We are highly focused on building out our legal membership in North, South and Central America and are delighted to welcome such a strong law firm in Argentina. Estudio Nunes & Asociados Abogados joins our alliance at a time of exciting, fast organic growth. With accounting and executive search firm members also in place in Buenos Aires (Eguia & Payaslian and AIMS Argentina), clients have access to a really wide range of professional services in this vibrant and cosmopolitan business centre."
About Estudio Nunes & Asociados Abogados
Founded in 1981 by Dr. Sergio Héctor Nunes, the firm has always had the objective of being a full-service law firm that can solve any business conflicts. Many large, medium and small businesses rely upon the firm. The growth of the firm has enabled it to expand its quality standards to a global scale, with an increasing number of international clients being served. This is accomplished through the constant training and updates provided to the firm's professionals.

The service the firm provides to its clients is distinguished and characterised by immediate responses to inquiries and personalised attention. With a broad range of services (legal consulting, legal auditing, representing clients in court, local branch establishments, collections team, company formation, M&A, HR consulting, labour law, environmental law, etc.), Estudio Nunes & Asociados Abogados seeks to become a beacon business people from around the world look to for advice on creating and / or perfecting their business.
About Alliott Group
Founded in 1979, and with 160 member firms in 65 countries, Alliott Group is an award-winning international association ('alliance') of independent accounting and law firms that need deeper levels of cross border resources to develop reputation, visibility and new business. Alliott Group provides services to help its member firms to position themselves as the 'go to' firms in their local markets for businesses and private individuals with multi-market business interests.

Alliott Group is expanding fast, with 20 firms having joined in 2019. The alliance has its sights set firmly on growing its legal and accounting membership to 100 countries. Opportunities are available to independent professional firms in specific countries in Central and Eastern Europe, but also in the key markets of Africa, China and the ASEAN countries, Australasia, the Gulf Cooperation Council region, Central and South America and the United States and Canada. For more information about membership, contact Damien McMenamin (damien@alliottgroup.net), Head of Global Business Development.