Emerging Talent Q&A - Gwen Andrada - Alliott NZ
24 November 2021
As part of our focus on the many talented professionals working at Alliott Global Alliance member firms, we caught up with Gwen Andrada, Senior Accountant at Auckland accounting firm Alliott NZ and asked her to tell us why she chose a career in accounting and what motivates her.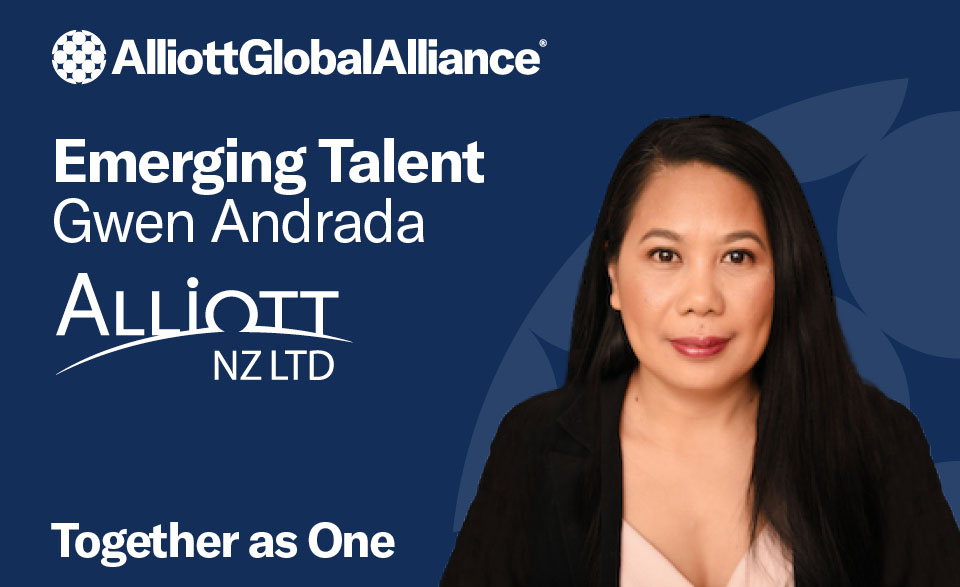 POSITION TITLE: Senior Accountant - Business Advisory  
WHY DID YOU CHOOSE THIS AS YOUR CAREER?
I grew up in the Philippines in a farming area. A neighbour of my family was an accountant. He was a very well respected member of our community. People would go to him for advice and they really valued his opinion. This really inspired me to become an accountant.
WHAT IS THE BEST PART OF THE JOB?
Part of my role when I joined Alliott NZ was to set up and train our outsourcing team. I spent a lot of time working with them and passing on my knowledge.  It is very rewarding to see them functioning as just a seamless extension to our inhouse team.
IN YOUR OPINION, WHAT SETS YOUR FIRM APART?
Our team environment and as a member of that team we have respect and listen to what we all have to say. I am comfortable in expressing my ideas. Their interest in me extends beyond the workplace and we can discuss personal matters such as investing etc as they want me to do well.
WHAT DO YOU SEE AS YOUR GREATEST ACHIEVEMENT TO DATE?
Being able to work through and solve problems for clients or tackle new challenging work with confidence and find a solution for our clients.
WHAT MOTIVATES YOU:
Giving value to clients, not just doing the work.
NAME ONE ITEM YOU CANNOT LIVE WITHOUT:
My faith in God.
ARE YOU A MEMBER OF ANY COMMERCE, CULTURAL OR COMMUNITY ORGANISATIONS?
Chartered Accountants Australia and New Zealand
Philippine Institute of Certified Public Accountants
The institute of Certified Management Accountants, Australia
Volunteer giving advice to Filipino Dairy Worker in NZ
Volunteer teacher CCF Next Gen Life shaper
What is the one thing you would like to see Alliott Global Alliance implement:
Once the ability to travel improves a worldwide conference or regional conference for younger, non partner, non manager Alliott Global members would be great so we can share our experiences and build relationships with other team members across the world.
About Alliott NZ:
Alliott NZ is a full-service accounting firm based in Auckland, New Zealand and a CAANZ Top30 NZ accounting firm.
At Alliott NZ we understand you want your business to succeed and grow. For that to happen you need us to be accessible, transparent and responsive in all our dealings with you and provide you with timely and strategic financial advice when you need it. Most of all, you need us to have your best interests at heart. That's why at Alliott NZ we:
always price our work up front;

guarantee a four-week turnaround;

readily share our financial knowledge and business insights with you; and

continuously monitor industry trends and technology so we can provide you with expert and quality advice.
We call this The Alliott Difference. Visit our website for details of how we can help you.