Ellisons Solicitors secures over £100m worth of commercial property transactions in the last year
29 July 2019
East of England law firm Ellisons Solicitors cements its position as the region's commercial property law firm of choice.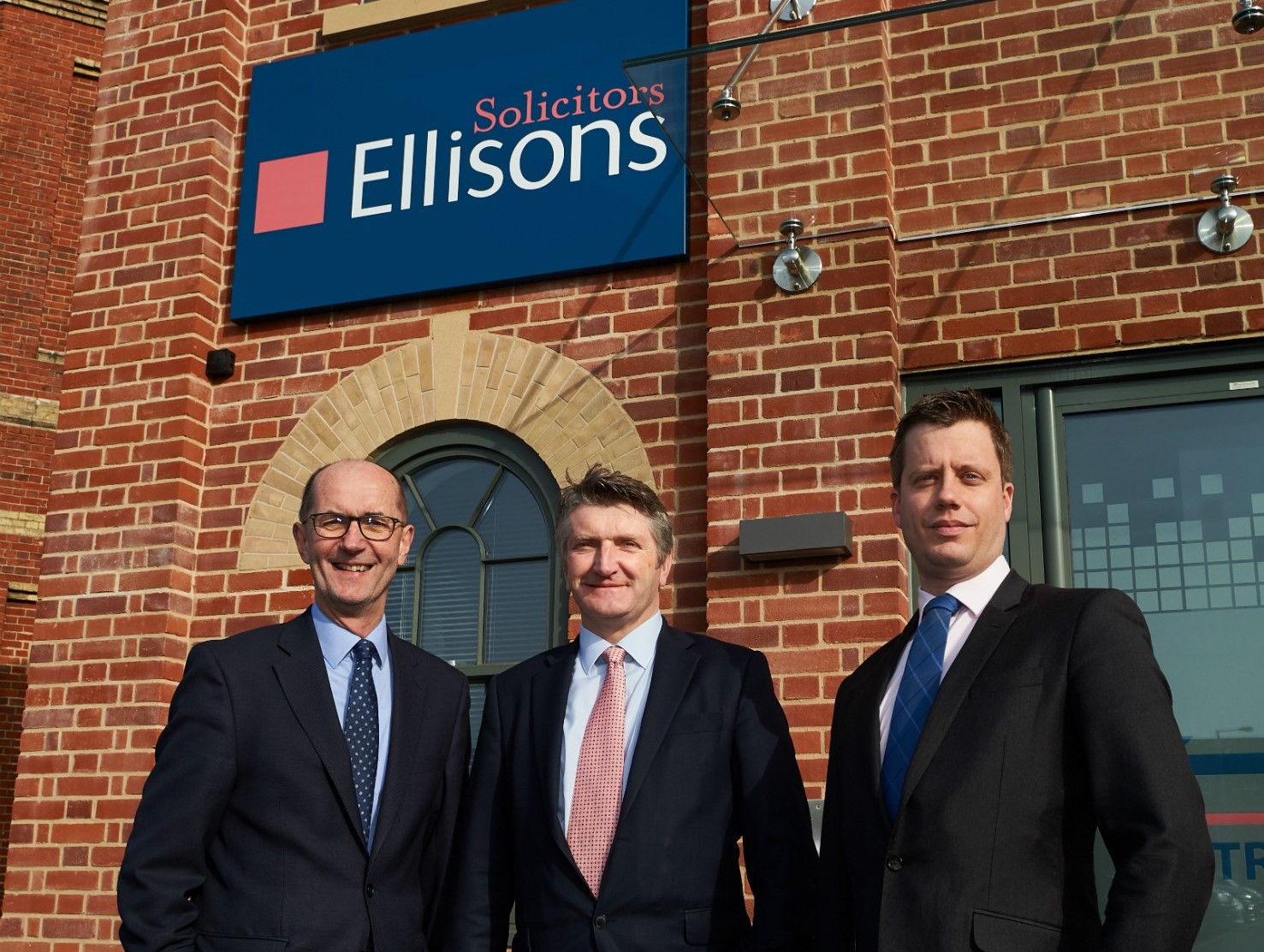 Ellisons Solicitors is celebrating a bumper end to the financial year after dealing with in excess of £100m worth of commercial property transactions from April 2018 to March 2019.
The Commercial Property team acted on over 1,800 transactions during the year which saw them not only operating in East Anglia, but across the country including London, Newquay, Manchester, the Midlands and Southampton.
The team has advised on many complex high-value matters including a recent deal worth more than £50m in Colchester. The purchase and onward sale involved a legal restructure led by Partner, Philip Roberts which resulted in cost savings in excess of £250,000 for the client.
It is a very exciting time for Ellisons' Commercial Property team which was ranked as Tier 1 in the Legal 500 2019, announced in November 2018. The ranking reflects the firm's place in the market and highlights a number of key individuals in the Commercial Property team, which has recently expanded with the arrival of Partner, Catherine Abbott and solicitors, Joanna McKenna, Antony Mao and Anna Mullholland.
At the end of April, Kevin Wilsher, one of Ellisons' Equity Partners, retired from the firm after 25 years' service, but will be acting as a part-time consultant at the Ellisons Colchester office. During his time at the firm he chaired the management committee, was a managing partner and led the Commercial Property department.
Philip Roberts will succeed him and head the Commercial Property team after acting as joint head of the department for three years. Philip joined Ellisons in 2004 before qualifying as a solicitor in 2006 and subsequently joining the Commercial Property department.
Philip commented: "It is a really exciting time for Ellisons and the Commercial Property team. I'm incredibly proud of what we have achieved as a department and a firm, and very much look forward to seeing what the future holds. Currently, we are undergoing a period of great growth and transformation and I'm delighted to be leading a fantastic team that is committed to delivering excellent client service from start to finish. It is with a heavy heart that we bid farewell to Kevin but we wish him all the best in his retirement, whilst also looking forward to seeing him in the Colchester office on a part-time basis."
Ellisons provides a variety of legal services for the property sector including; acquisition of sites for residential development for Developer Clients, contracts conditional on Planning Permission and the acquisition or disposal of all types of Commercial Property. For more information please visit the website www.ellisonssolicitors.com.
You might also be interested to read...