Alliott Group expands to Yemen as Accounting Group Public Accountants is admitted as the alliance's exclusive member
25 March 2020
Alliott Group has appointed Top 10 firm Accounting Group Public Accountants ('Accounting Group') in the Republic of Yemen in Western Asia as its exclusive accounting firm member in the country.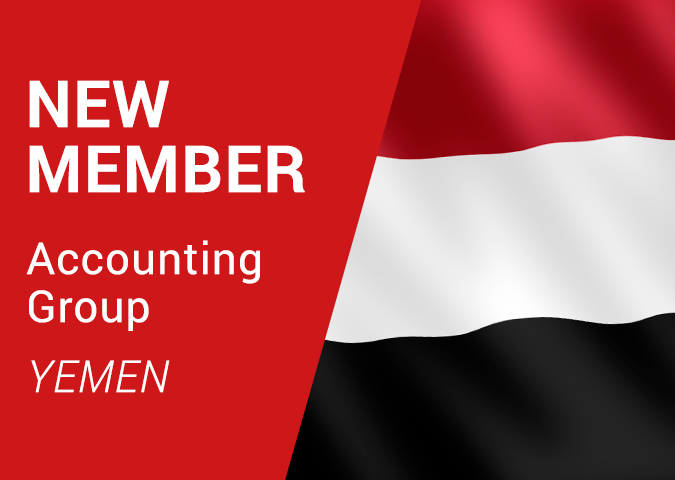 Alliott Group, the international alliance of independent professional services firms, has appointed Top 10 firm Accounting Group Public Accountants ('Accounting Group') in the Republic of Yemen in Western Asia as its exclusive accounting firm member in the country.
The move comes as the alliance looks to increase further the scale of its coverage in the Middle East region where it already has member firms in Afghanistan, Kuwait, Lebanon, Oman, Pakistan, Saudi Arabia and the United Arab Emirates.
Established in 1991, Accounting Group is based in the capital Sana'a and is one of the leading national consulting companies in Yemen. The firm provides accounting, auditing, tax and advisory services to a large number of entities, firms, institutions and organisations in the private and public sectors and advises on projects financed by foreign and local organisations.
While Yemen's economy has been starting to show sign of stabilisation and generally improving macroeconomic conditions, the firm operates in a hugely challenging market and in a country that faces a significant human development challenge in the years ahead. The firm is headed up by equity partners Nabil Al-Saadi and Omar Ghaleb who are supported by ten professional and administrative staff.
Mr Al-Saadi comments:
"It is a pleasure to be part of the Alliott Group family. Through our membership we now have global reach and can support and advise local clients looking for opportunities outside of Yemen as well as foreign clients looking to invest in Yemen and its local territories."
Alliott Group COO Giles Brake adds:
"We are really pleased to expand to yet another country in the Middle East region. Yemen faces significant challenges as a nation, but we are delighted to welcome Nabil and Omar and their team into our international community. The resources and support services we provide from London and that our members provide globally, will help Accounting Group to be more competitive and will help them to play an important role in contributing to the development of sustainable economic activity that drives up the human development index in Yemen. Projects related to natural resources, energy and infrastructure are all attracting the interest of foreign investors who will be able to count on Nabil and Omar for their advice and support in navigating the tax and investment laws in Yemen."
Yemen is located at the southern end of the Arabian Peninsula in Western Asia where it shares a border with Saudi Arabia and Oman. Yemen covers 527,968 square kilometres which is twice the size of Wyoming and has a population of 24.9 million people (est. 2020) whose median age is just 19.8 years.
About Accounting Group Public Accountantants:
The strength of Accounting Group is their understanding of local context laws, regulations and practices and their on-going implementation of international business standards and innovations. Accounting Group assists clients from inception through their business life by dedicating resources to providing valuable, trusted, and innovative solutions for all their business needs.
About Alliott Group:
Founded in 1979, and with 160 member firms in 66 countries, Alliott Group (www.alliottgroup.net) is an award-winning international association ('alliance') of independent accounting and law firms that need deeper levels of cross border resources to develop reputation, visibility and new business. Alliott Group provides services to help its member firms to position themselves as the 'go to' firms in their local markets for businesses and private individuals with multi-market business interests.

Alliott Group is expanding fast, and the alliance has its sights set firmly on growing its legal and accounting membership to 100 countries. Opportunities are available to independent professional firms in specific countries in Central and Eastern Europe, but also in the key markets of Africa, China and the ASEAN countries, Australasia, the Gulf Cooperation Council region, Central and South America and the United States and Canada. For more information about membership, contact Damien McMenamin (damien@alliottgroup.net), Head of Global Business Development.