Alliott Group expands legal membership to Zimbabwe through appointment of Muvingi & Mugadza Legal Practitioners in Harare
01 April 2020
Alliott Group, has increased its presence in Sub-Saharan Africa by appointing Zimbabwean legal practitioners Muvingi & Mugadza as their exclusive law member in the country.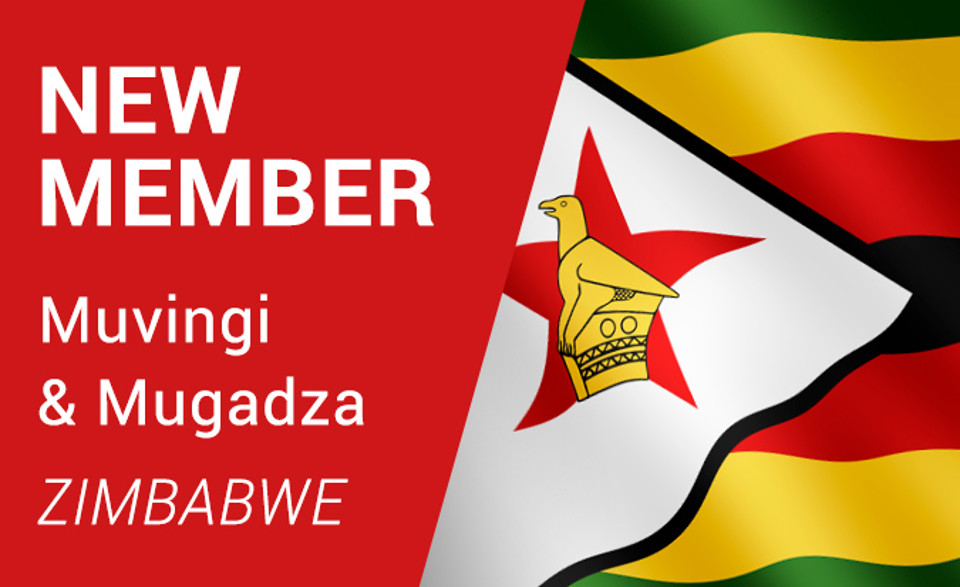 Alliott Group, the international alliance of independent professional services firms, has increased its presence in Sub-Saharan Africa by appointing Zimbabwean legal practitioners Muvingi & Mugadza as their exclusive law member in the country.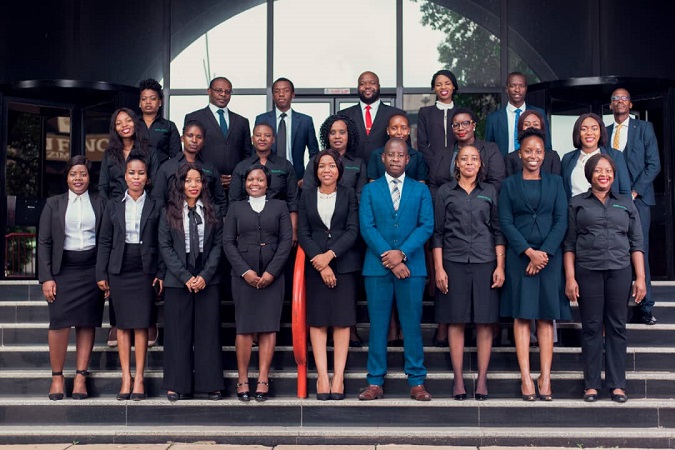 The appointment of Muvingi & Mugadza meets the group's need for an established, high calibre business law firm in Zimbabwe and provides a stronger legal presence in the region from which the alliance plans to expand further.
Established in 1982, Muvingi & Mugadza is based primarily in the capital, Harare, with a second office in nearby Mutare and is headed up by Managing Partner Mr Nyasha Brighton Munyuru. The firm has a diverse practice which is staffed by 4 additional partners and 23 associates, consultants and support staff who offer expertise in corporate law and advisory, alternative dispute resolution, property and real estate law, intellectual property, insurance and pensions law, privacy and data and criminal and family law.
Muvingi & Mugadza is highly regarded particularly for its work serving a wide range of clients including those in the real estate, corporate, insurance, public, energy and mining industries. The firm's lawyers are also members of INTA and the IBA.
Nyasha comments:

"At Muvingi & Mugadza we are proud to be associated with an international alliance of Alliott Group's stature and reach. Membership is part of our international growth strategy to create more value for our domestic clients who are looking for international opportunities and likewise for foreign clients looking to invest in Zimbabwe. We look forward to developing relationships and partnerships with our new colleagues both in the region and across the world."
Alliott Group COO Giles Brake adds:
"As a young and innovative firm, Muvingi & Mugadza is exactly the type of law practice we strive to add to Alliott Group's fast-expanding membership. Under the strong leadership of Nyasha and Misheck, the firm has developed an international vision which we are delighted to be part of. Despite a challenging yet very resilient domestic market which is undergoing significant economic reforms, Zimbabwe is very much open for business and the experienced lawyers at Muvingi & Mugadza are well equipped to assist domestic and foreign clients in every aspect of their business. We send a warm welcome to everyone at Muvingi & Mugadza."
Alliott Group is growing organically in Africa at a steady rate and now has a presence in South Africa, Nigeria, Kenya, Tunisia, Senegal, Egypt, Morocco, Zimbabwe and Zambia. The alliance is targeting further expansion into West Africa, but also in Sub-Saharan Africa, East Africa and North Africa.
About Muvingi & Mugadza Legal Practitioners:
Leading, Dynamic and Innovative.
Muvingi & Mugadza Legal Practitioners is a distinguished law firm whose expertise and practice has continued to expand and evolve over the years to meet its clients' requirements. Formed in 1982 the experienced and specialised legal practitioners at the firm offer the full range of legal services and are committed to delivering them in line with the firm values, those being, integrity, excellence, respect and innovation. 
About Alliott Group:
Founded in 1979, and with 160 member firms in 67 countries, Alliott Group (www.alliottgroup.net) is an award-winning international association ('alliance') of independent accounting and law firms that need deeper levels of cross border resources to develop reputation, visibility and new business. Alliott Group provides services to help its member firms to position themselves as the 'go to' firms in their local markets for businesses and private individuals with multi-market business interests.
Alliott Group is expanding fast, with 19 firms having joined in 2019. The alliance has its sights set firmly on growing its legal and accounting membership to 100 countries. Opportunities are available to independent professional firms in specific countries in Central and Eastern Europe, but also in the key markets of Africa, China and the ASEAN countries, Australasia, the Gulf Cooperation Council region, Central and South America and the United States and Canada. For more information about membership, contact Damien McMenamin (damien@alliottgroup.net), Head of Global Business Development.