Alliott Global Alliance Worldwide Conference Attracts Record Attendance in Washington D.C
16 November 2022
Members of Alliott Global Alliance (AGA), one of the largest and fastest growing global multidisciplinary alliances, with 215 law and accounting member firms in 95 countries were Together as One in Washington D.C recently for the 2022 Worldwide Conference.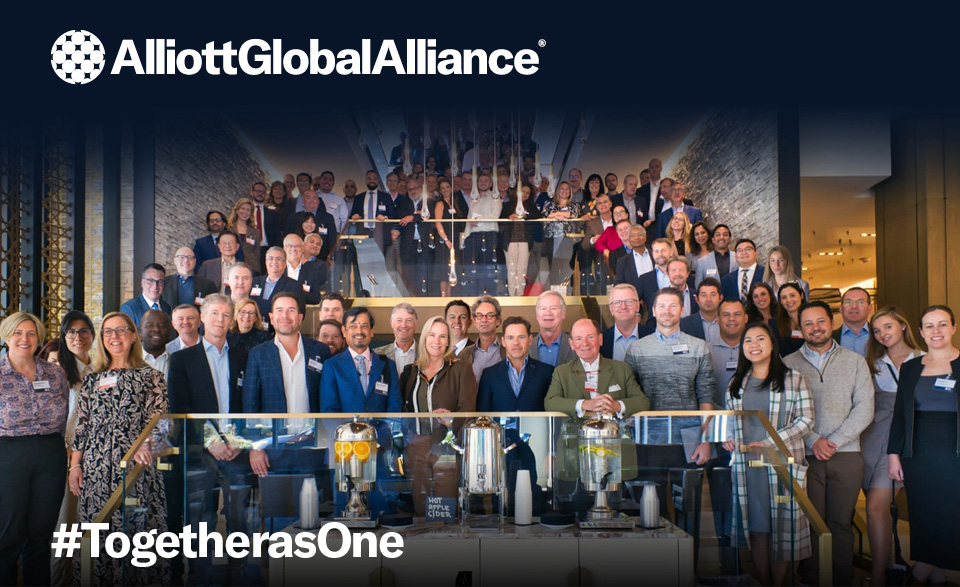 The event, postponed for two years due to COVID, was the largest Worldwide Conference to date, attracting over 140 delegates from 44 countries. A third of delegates attended from new or recently affiliated member firms, some of whom, until recently, had not had the opportunity to travel outside of their jurisdictions due to restrictions imposed by the pandemic.
The full programme consisting of a conference, breakout sessions, networking and social activities began on 6 November with a drinks reception, sponsored by AGA Preferred Partner, Caseware and dinner at a local restaurant.
The first day of the conference consisted of tracks designed to support international collaboration across service lines and diverse areas of firm management. Co-sponsors Caseware and Datasnipper also showcased the latest technology that is helping firms to digital transform their practices, add extra value for clients, and generate new fee earning opportunities for their firms.
On day two, following welcome addresses from AGA Chair, Darsi Casey and Deputy Chair of North America, Daryl Petrick, AGA CEO Giles Brake, and members of the Executive team shared insights into the alliance's vision and strategy, and gave an overview of the exponential growth of AGA's legal and accounting membership in the last couple of years and plans to achieve greater heights in 2023 and beyond. Representatives of every new member firm were invited to the stage to formally explain what their firms offer to alliance members' clients across the world.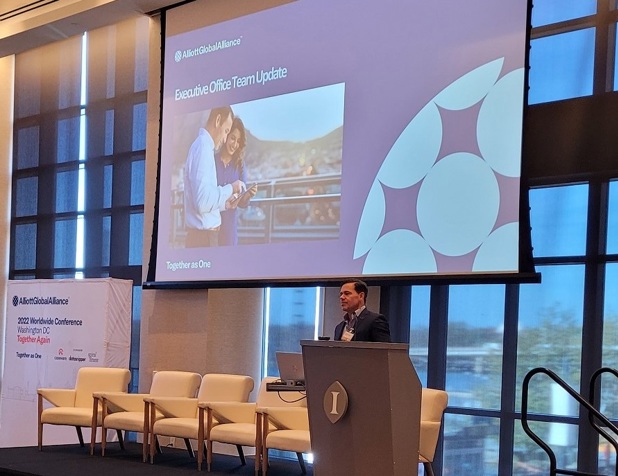 Motivational presentations and fireside chats were delivered by Jim Ryun, the former Olympic track and field icon, and corporate whistle-blower Xavier Andre Justo, with the latter sharing his story of how he exposed a $3.5 billion international fraud which brought down the Malaysian Government.
CNN political commentator, author and prominent journalist, Mary Katharine Ham participated in a panel on 'How American populism influences and reflects global policy and trends' and finally, leadership consultant Susan Salgado, Ph.D., gave an interactive presentation on the relationship between leadership and culture and why it is so important to get both right if professional firms are to stand out as employers of choice.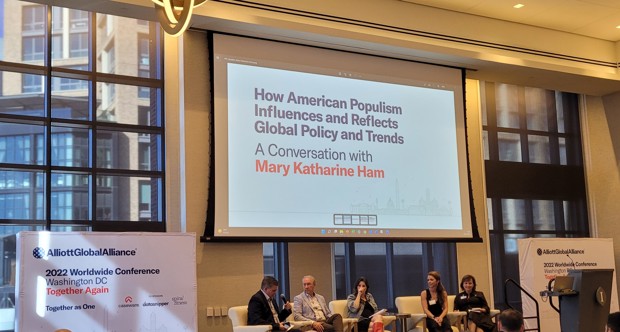 Conference sessions were interspersed with unique opportunities to network and experience the nightlife and culture of Washington D.C. AGA's health and fitness sponsor, Spiral Fitness, was also on hand to set delegates up for the day with several 30-minute workout sessions for the early risers.
Giles commented:
"This year's Worldwide Conference was a resounding success. Meeting face-to-face is critical to lawyers and accountants who handle regional and international clients and who need to nurture relationships that will support existing clients and help them to gain new clients. While our conferences attract a very social group of people, there is also a strong commitment to sharing problems and working together to develop common solutions that will benefit clients and create new business opportunities. A big thank you to all our sponsors, speakers, the Executive Office team and of course all our members for their contribution to making this a very successful conference. We look forward to welcoming everyone back to our Worldwide Conference in Athens in October 2023."
Click to watch our video below:
About Alliott Global Alliance:
Founded in 1979, and with 215 member firms in 95 countries Alliott Global Alliance is an international alliance of independent, law, accounting, and specialist advisory firms, working across the world Together as One.
Each of our members share a common goal: to learn and share knowledge, resources, and opportunities to make the world smaller and their businesses stronger.
We work with a spirit of generosity and openness — so that together, we can continue to fulfil our ambitions, gain greater experience, and drive mutual success.
Alliott Global Alliance is expanding fast, and the alliance has its sights set firmly on growing its legal and accounting membership to 100 countries. Opportunities are available to independent professional firms in specific countries in Africa, but also in Europe, China, the ASEAN region, Australasia, the Gulf Cooperation Council region, Central and South America and in North America. For information about membership please email membership@alliottglobal.com.