Alliott Global Alliance members engage and collaborate at EMEA Conference in Stockholm
18 May 2023
Members from Alliott Global Alliance ('AGA') were Together as One in Stockholm for AGA's EMEA Regional Conference.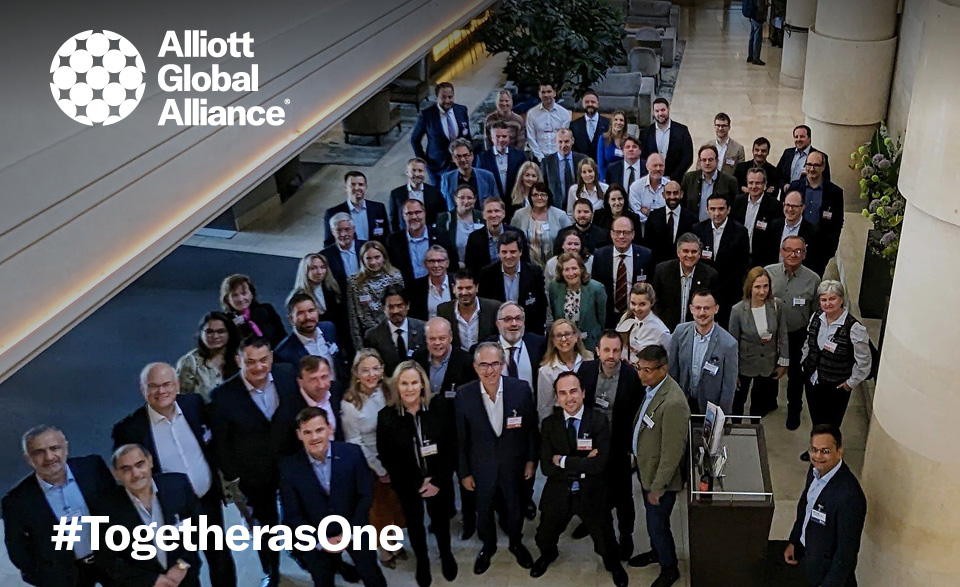 The event, the first in the Nordic region for 20 years, attracted 100 delegates from 33 countries including those from new or recently affiliated member firms. The full programme consisting of plenary and breakout sessions, networking and social activities, began on 10 May with a welcome from CEO Giles Brake and a drinks reception and dinner at the conference hotel.
Day one of the conference consisted of tracks designed to support international collaboration and business development across service lines as well as breakouts focused on practice management. A panel session saw AGA's Nordic members compare life and doing business in their individual countries and in the wider region.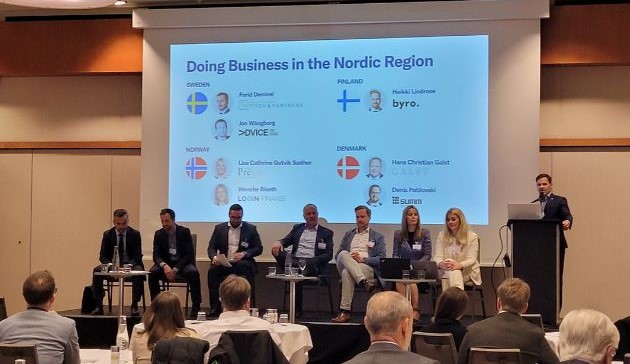 On day two, delegates received an update on the alliance's strategic plan and progress towards growth targets, were formally introduced to the representatives of new member firms and heard details of recent collaborative initiatives involving members in different jurisdictions.
Further sessions included an update on the use of AI and deep learning in the professions with guidance provided on how to play at the right level with these technologies so that we improve the workplace rather than being taken over by them.
A workshop on business development then delivered the key ingredients for successful multi-firm proposals after which the Swedish representatives of Preferred Partner AIMS International anchored a panel session on how firms can be more attractive employers. Finally Cally Beaton, personality and media executive coach, offered humorous insights into what makes an authentic leader today.
Conference sessions were interspersed with unique opportunities to network and experience the nightlife and culture of beautiful Stockholm.
Giles Brake, AGA's CEO, commented:
"The quality of this conference in terms of practical insights, professional and jurisdictional updates and networking events was higher than ever this year. Recent membership growth across the EMEA region has certainly injected new energy and new ideas. Thank you to all our speakers, our local Swedish hosts, the Executive Office team and of course all our members for their contribution to making this another successful conference. An announcement will be made soon on next year's destination."
About Alliott Global Alliance:
Founded in 1979, and with 220 member firms operating out of 300 offices in 95 countries Alliott Global Alliance is an international alliance of independent, law, accounting, and specialist advisory firms, working across the world Together as One.
Each of our members share a common goal: to learn and share knowledge, resources, and opportunities to make the world smaller and their businesses stronger.
We work with a spirit of generosity and openness — so that together, we can continue to fulfil our ambitions, gain greater experience, and drive mutual success.
Alliott Global Alliance is expanding fast, and the alliance has its sights set firmly on growing its legal and accounting membership to 100 countries. Opportunities are available to independent professional firms in specific countries in Africa, but also in Europe, China, the ASEAN region, Australasia, the Gulf Cooperation Council region, Central and South America and in North America. For information about membership in Europe, email membership@alliottglobal.com.