Alliott Global Alliance member firms in North America make top promotions
18 February 2021
We are pleased to share news of some of the great Partner promotions from across our member firms in North America. Congratulations to you all.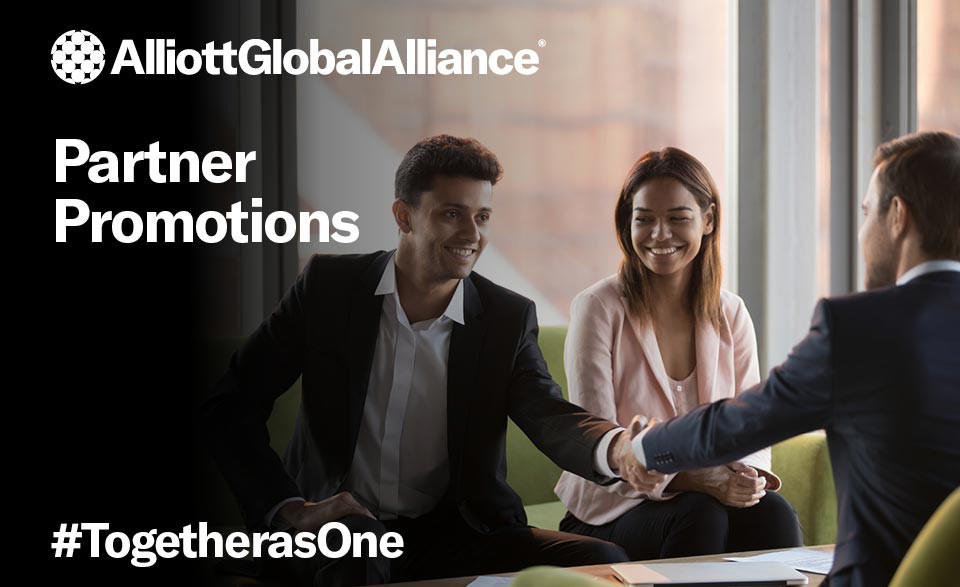 Casey Neilon:
Casey Neilon, our accounting member firm in Reno and Carson City has promoted Leslie Kidd and LeAndra Suprenant to Shareholders. Having joined the firm in 2006, Leslie specialises in tax, audit and consulting for high-net-worth clients and family - owned businesses. LeAndra is the business services outsourcing coordinator at Strategic Premium Resources, helping build professional relationships with clients in relation to payroll audits.
Farkouh, Furman & Faccio, LLP:
Farkouh, Furman & Faccio, LLP ("FF&F"), our accounting and advisory firm based in New York has announced the promotion of Hunter Norton to Partner.
Hunter has extensive expertise in tax planning for international businesses and individuals. Additionally, he is FF&F's primary expert on issues involving tax planning for pass-through entities. Hunter's professional focus includes tax planning for closely held businesses in sectors such as software development, retail, licensing of intellectual property, information services and marketing.
Hunter is a member of FF&F's Business Team in the Partnership, International Tax, and M&A focus areas and is also a member of the Global Mobility Practice Group within our alliance.
Hahn Loeser & Parks:
Hahn Loeser & Parks LLP, our law firm member with offices in Chicago, Cleveland, Columbus, Fort Myers, Naples and San Diego, has elected three attorneys to the Firm's Partnership, effective January 1st, based on their professional achievements, depth of legal experience and commitment to their clients.
John Paul Bratcher joins the partnership out of the firm's Naples office. He counsels clients in the areas of estate and trust planning and administration, business law, and fiduciary litigation and has been named Ones to Watch, Best Lawyers, Trusts and Estates, 2021.
Kyle T. Overs a member of the litigation team in the firm's San Diego office, concentrates on complex business and trust litigation. He represents clients ranging from individuals, to limited liability companies, to Fortune 500 companies. He has extensive experience defending class action lawsuits involving consumer related claims and has been named Ones to Watch, Best Lawyers® Commercial Litigation, 2021 and as a Rising Star, San Diego Super Lawyers, 2018-2020.

Gregory Thompson, based out of the firm's Cleveland office, focuses his practice on complex commercial and construction litigation. He has first-chair experience handling non-compete disputes; shareholder, fiduciary, and business tort litigation; and contract disputes. Gregory has also been named a Rising Star, Ohio Super Lawyers® from 2018-2021 and America's Top 100 Bet-the-Company Litigators®, 2019-2020.
"Our vision and strategy rely on the strength, support and drive of our people, and all of these talented attorneys represent the future of the firm," said CEO and Managing Partner Stanley R. Gorom, III. "We welcome John Paul, Kyle, and Greg into our partnership and look forward to seeing their continuing contributions in the years to come."
Bowman & Company:
Bowman & Company, our accounting firm member in California, has promoted Catherine H Chan to Principal of the firm effective 1 January. Catherine specializes in trusts and estates for family-owned businesses and provides tax planning and compliance services for farmers and professionals, such as physicians, attorneys, and engineers. She has extensive experience in dealing with high-net-worth investors who hold complex partnerships with multi-state filings.
SobelCo:
CPA member firm in New Jersey, SobelCo, has promoted Tara Del Gavio, CPA and Chris Martin CPA to Partners, effective January 1st.
Working across the Nonprofit & Social Services Practice where she has more than twenty years of experience, Tara manages audit teams and assists with training her colleagues in all aspects of the non-profit practice while also adding value as a key technical advisor to the firm's non-profit clients. It is this unique combination of leadership skill and technical knowledge that has distinguished Tara as a key influencer in the firm and in the non-profit community over the years.
Chris, Member of the Firm in the Accounting and Auditing Practice has worked closely with mid-sized, privately held businesses throughout his entire career. He adds value by assisting clients with their financial statement needs, providing strategic planning for their corporate and individual income taxes, and taking an active role in consulting on major financial decisions. Chris devotes a significant amount of his time specifically in SobelCo's food and beverage practice where he manages financial statement audits, reviews, compilations, and income taxes for manufacturers, distributors, and supermarket owners in the tri-state area.
You can read the full release here.
About Alliott Global Alliance:
Founded in 1979, and with 190 member firms in 80 countries Alliott Global Alliance is an award-winning alliance of independent, law, accounting, and specialist advisory firms, working across the world Together as One. Each of our members share a common goal: to learn and share knowledge, resources, and opportunities to make the world smaller and their businesses stronger.
We work with a spirit of generosity and openness — so that together, we can continue to fulfil our ambitions, gain greater experience, and drive mutual success.
Alliott Global Alliance is expanding fast, and the alliance has its sights set firmly on growing its legal and accounting membership to 100 countries. Opportunities are available to independent professional firms in Central, North and South America, and also in specific countries across Africa, Europe, China, the ASEAN region, Australasia, and the Middle East. For information about membership contact Damien McMenamin (damien@alliottglobal.com), Head of Global Business Development.