New technology partnership with ReloTalent
09 December 2020
Alliott Global Alliance has signed an agreement to partner with ReloTalent to help clients navigate the fast-evolving employee mobility compliance landscape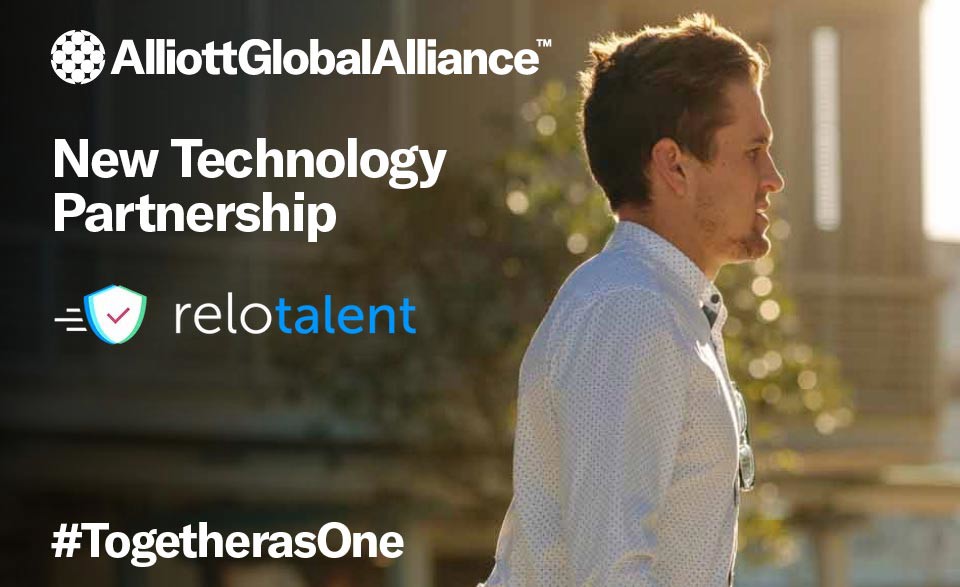 ReloTalent, an industry leader in global mobility technology, will collaborate with Alliott Global Alliance, one of the world's largest international alliances of professional services firms, to provide an end-to-end global mobility solution to support member firms' operations and clients.
This new partnership will help organisations of all sizes to bring cross border and global mobility compliance into their mainstream HR strategy.
Sébastien Deschamps, CEO of ReloTalent, comments: "This is a game-changing collaboration with a top international alliance of accounting and law firms with whom can integrate our global mobility technology solution.
"The integrated solution provides streamlined tax, immigration and legal compliance services facilitated by a single technology solution. Increasing compliance and cross border complexity makes managing mobility without technology unsustainable."
The partnership leverages ReloTalent's comprehensive data, tax calculators and assignment management system, enabling clients to manage mobility projects rapidly and effectively. The solution will power member firms' growing global mobility services footprint with internal case management tools which ensure improved collaboration, end-to-end streamlined workflows and cost savings. 
Giles Brake, COO of Alliott Global Alliance adds: "Cross border cases have become more interlinked between member firms. We needed a solution not only to satisfy not only our internal requirements for streamlined case management, but also to meet clients' growing cross border compliance requirements."
Trusted by enterprises including Bank Julius Baer, Worldline and Delivery Hero, the ReloTalent platform is an ISO 27001-certified, secure platform which supports their clients' global mobility programs and allows them to make accurate and timely decisions to drive their business forward.
Luc Lamy, Head of the alliance's Global Mobility Practice Group comments: "Our global mobility expertise is an integral element of the alliance's tax, immigration and legal compliance solutions. Technology is a cornerstone of our vibrant, coordinated global alliance. We are delighted to start working with a solution that reflects perfectly our commitment to serving organisations of all sizes, from fast-growing start-ups to multinational groups."