Apps and business development software
The following AGA apps and business development software are available to members to enhance business undertaken on behalf of clients and improve communications with other AGA members.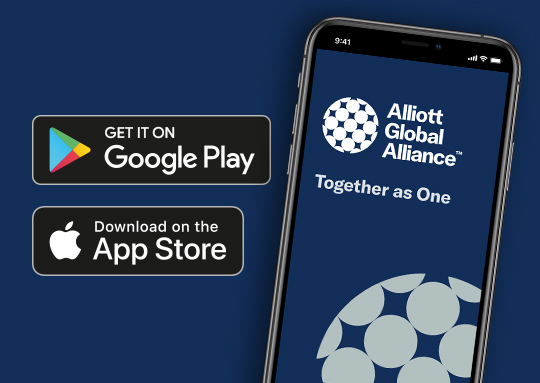 Smartphone apps for iOS and Android
Our apps work on the latest Apple and Android smartphone devices and ensure members have everything AGA related in their pocket:
Colleagues' bios and contact details - contact your AGA colleagues directly from the app
A searchable listing of all member firms and their staff 
Information on our events programme including agendas, speakers details and who is attending from AGA member firms
Latest news and articles. 
The apps update regularly via the cloud and also work offline without an Internet connection. 
Each user needs to login to the app using their registered email address and the passcode: togetherasone 
Downloading the app
Apple devices: Follow this link
Android devices: Coming soon!
D&B Hoovers
We have negotiated a subscription deal with Dun & Bradstreet Hoovers for their business development company research database tool. This is a powerful tool when you are preparing a new business proposal and need to research the client's market, competitors, executive staff, ownership structure and more. 
How to access D&B Hoovers 
We have been allocated 5 logins so that our members can sign in and access the database.  Please note that information can be viewed and printed.
To sign in, click here 

Please use the following username and password most relevant to your region. If that one is in use, then please try using details for another region.
EMEA
Username giles@alliottgroup.net
Password AlliottGroup2020
OR 
Username jenny@alliottgroup.net
Password Alliott1!!

LATIN AMERICA
Username sophia@alliottgroup.net
Password Hoover123!

NORTH AMERICA:
Username melloney@alliottgroup.net
Password Alliance568!

ASIA PACIFIC: 
Username damien@alliottgroup.net
Password AlliottGroup$135

Please remember to log out after use, thank you. For assistance, email Jenny Ringrose.