Overview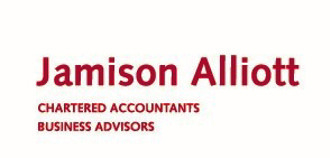 Jamison Alliott
Suite 2
1949 Malvern Road
Malvern East
Victoria
3145
Australia
About
Melbourne accounting firm Jamison Alliott prides itself on superior and personalised financial and auditing services. Founded in 1968, the firm has over 40 years of experience.
Areas of expertise include corporate tax planning, capital gains tax, non-residency issues, self-managed superfund and design and implementation of corporate business systems.
More recently, Senior Partner, Barry R Jamison, has recognised the need to further diversify the services offered by the firm through concentrated marketing efforts and internal education. Additional specialisation is now available in areas such as Strategic Planning, Company & Business Valuations, Mediations & Arbitrations and Forensic Accounting.
Practice Areas
Business valuation
Corporate finance
Forensic accounting & investigation
Sectors
Consumer products
Financial services