Alliott Group welcomes The Sales Seed as Preferred Partner in North America region
04 January 2020
Sales and leadership training specialists join the alliance in North America.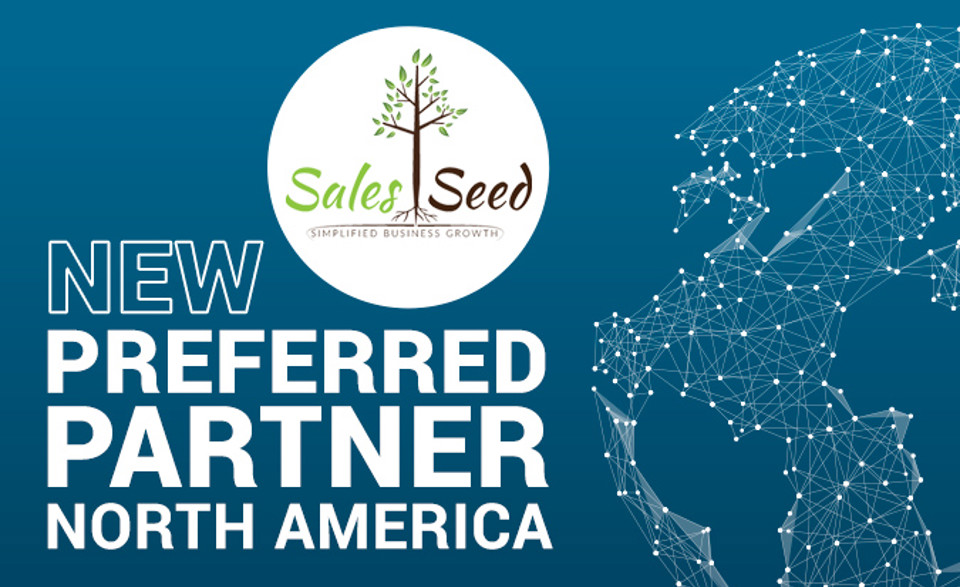 The Sales Seed, a specialist provider of sales and leadership training to the accounting and legal sectors (and to B2B businesses), has joined Alliott Group as a Preferred Partner (Sales & Leadership Training) in the North America region.
Based out of Lexington, KY, but delivering training programs nationally, The Sales Seed's two co-founding partners, Ty Hendrickson and Milla Austin (both CPAs), bring a unique blend of training expertise to Alliott Group's membership of CPAs and attorneys in the North America region.
Ty and Milla spent 12 years developing hugely successful sales training programs for Wolters Kluwer and Bloomberg before deciding to branch out on their own and set up The Sales Seed.
In addition to business development and leadership training, The Sales Seed provides facilitation for firm and partner retreats, keynote presentations and workshops and e-learning programs. Milla Austin will be facilitating Alliott Group's Future Leaders program in San Diego during the North America Leadership Conference from January 5-7, 2020.
Milla Austin comments:
"Alliott Group's ideal member is our ideal client. We work with both attorneys and CPAs, so partnering with a membership group that has the same network will be mutually beneficial. We also like the idea of having opportunities to work internationally."
Giles Brake, Alliott Group's COO adds:
"We are delighted to unveil another strategic partnership in North America which will help staff, managers and leaders to develop the business development and networking skills needed to advance their careers. All our preferred partners are carefully selected to ensure that they are in tune with the group's culture– The Sales Seed are already proving themselves to be very collaborative and committed to a long-term relationship that will generate the results both sides are seeking."
From May to August next year, The Sales Seed will be running their new program 'The Complete Accountant' which has been developed to provide accountants all of the non-technical skills necessary for each step in their career: staff accountant, manager, leader and rainmaker. Alliott Group members registering by January 31 can take advantage of an initial two for one promotion. Contact Milla Austin for more information.
About The Sales Seed
Born from a love of sales and numbers, The Sales Seed was created in 2018 to fill a gap of knowledge and experience in the accounting and professional services industries. Both founders of The Sales Seed, Milla and Ty, began their careers in public accounting as CPAs, but took a leap of faith and jumped into sales roles over 10 years ago. After building wildly successful sales and leadership training programs at some of the biggest companies in the accounting technology sector, CCH and Bloomberg BNA, it was apparent that the skills being taught to sales professionals are exactly what accountants needed to be able to adjust to the recent shift in the accounting industry focusing on new advisory services.
The Sales Seed brings a unique perspective to our clients being the only company that boasts CPAs as owners who have also built and delivered exceptional sales programs. We are excited to combine these experiences to provide accountants with the skills they need to grow quicker and more equipped for success. Our flagship product, The Complete Accountant, provides all of the non-technical skill training at each level of a firm so that firms can now proactively address leadership transition, recruiting and retention struggles becoming prominent in the industry. The Sales Seed was built by accountants for accountants to skyrocket their growth potential.
About Alliott Group
Founded in 1979, and with 150 member firms in 66 countries, Alliott Group is an award-winning international association ('alliance') of independent accounting and law firms that need resources to be more competitive in servicing their clients and attracting and retaining the best talent. Alliott Group provides services to help member firms to position themselves as the 'go to' firms in their local markets for businesses and private individuals with multi-market business interests.
Alliott Group is expanding fast, with 20 firms joining in 2019. The alliance has its sights set firmly on growing its legal and accounting membership to 100 countries. Opportunities are available to independent professional firms in North America, but also in specific countries in Central and Eastern Europe, the key markets of Africa, China and the ASEAN countries, Australasia, the Gulf Cooperation Council region and South America. For more information about membership, contact Damien McMenamin (damien@alliottgroup.net), Head of Global Business Development.