Smith Cooper's Birmingham office welcomes Audalis' Marcel Falk: An invaluable professional experience and cultural exchange
25 March 2020
Marcel Falk, Audit Assistant at Audalis, Alliott Group's multidisciplinary firm member in Germany, spent one month at Smith Cooper, England, as part of the firm's international trainee program.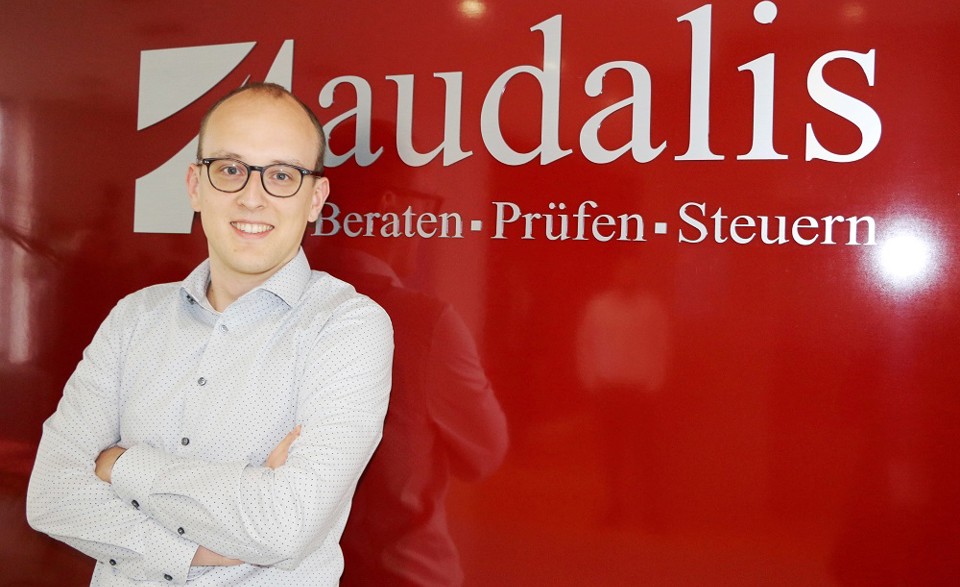 Birmingham in the UK is a city in transition. In the east of the city, the large shop windows of the traditional brick houses lure visitors into winding alleyways. To the west of the city, the glass facades of modern office buildings are growing taller.
These two faces of Birmingham, England are particularly vivid memories for Marcel Falk, Audit Assistant at Audalis, Alliott Group's multidisciplinary firm member in Germany, who spent one month at Smith Cooper, the group's member in the West Midlands, England, as part of the firm's international trainee program.
Of his experiences, Marcel comments:
"I can really recommend this programme to anyone who has the opportunity. The duration of the stay, the focus of the work and destination are determined by the interests and competencies of the respective employee.

"Right from the start, I was involved in projects, worked on audits and independently identified potential buyers as part of an M&A transaction. I had the opportunity to work across different departments, including Corporate Finance, Tax and Audit.

"It was important to me to experience working with a member firm in a different country, to develop cross cultural skills and to exchange knowledge with my English colleagues at the firm.

"I have definitely improved my English grammar and have a better understanding of the work done by my colleagues there. I would like to thank everyone at Smith Cooper for their kind hospitality- I have definitely benefited from the contacts I made."
Partner at Audalis, Christian Brütting added:
"I am very pleased that Marcel enjoyed his experiences with our fellow Alliott Group member firm colleagues. Our trainee programme promotes not only the skills of our employees, it also strengthens our international relations.

"Through the Alliott Group international alliance, we connect worldwide with colleagues in the fields of auditing, tax consulting, management consulting and legal services. Thanks to cooperation with our international member colleagues, our assistants can complete their trainee programme and gain fundamental experience in international operations.

"The time our trainees spend abroad primarily benefits our clients who want to take the step across the German border. The relationships our trainees form means that we can save on research and processing times and as a result, we can offer our clients genuine added value and are always one step ahead of the game."
About Audalis:
Audalis combines the Latin terms for listening (audire) and companion (sodalis). For us, our company name is both our mission and our working method. We ask the right questions in conversations that help us to quickly get right to the heart of the matter, take time to listen and then work with you to find the best solution. Our actions are measured by your success. Read more here.
About Smith Cooper:
Smith Cooper is an award winning accountancy and advisory firm with over 30 years of experience providing accountancy and business advisory services, we have the knowledge and expertise to help your company thrive.