Member Q&A - Steve Harrop - GPS Accounting
27 April 2021
As part of our focus on the many talented professionals working at Alliott Global Alliance member firms, we recently caught up with Steve Harrop, Managing Partner at Bangkok based accounting firm GPS Accounting and asked him to tell us more about why he chose a career in accounting and what motivates him.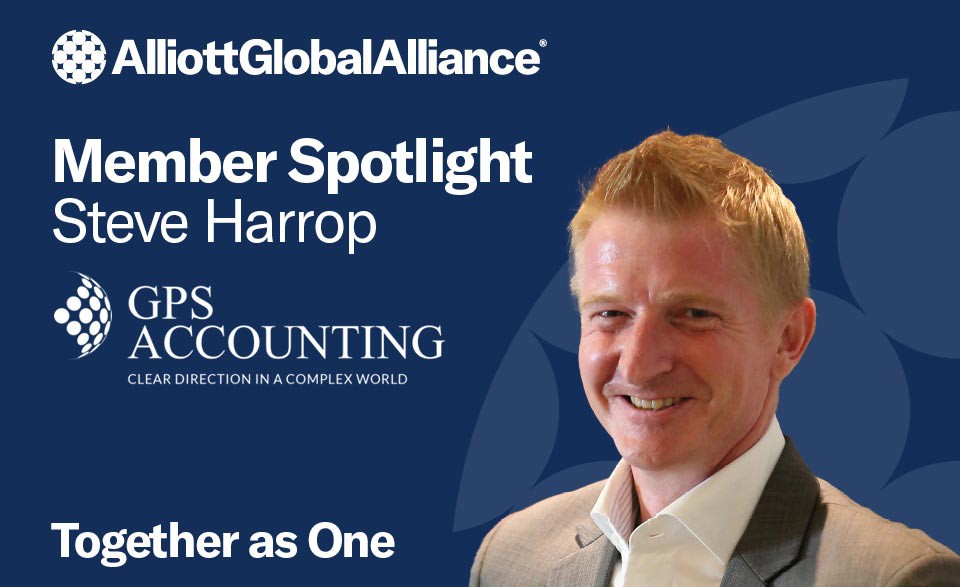 POSITION TITLE: Managing Partner
WHY DID YOU CHOOSE THIS AS YOUR CAREER?
When I was leaving the armed forces, I was told by a career consultant that with my lack of academic background and a CV that read "jumps out of airplanes" the limits of any career would be something semi-skilled.  I therefore chose accountancy to prove them wrong.
WHAT IS THE BEST PART OF THE JOB?
Knowing that we are not just an expense line on a clients P&L, we offer real value-added service.
WHAT IS YOUR FIRM'S DIFFERENCE IN YOUR OPINION?
In Thailand you can ask 10 accountants the same question and you will get 20 different answers.  Tax laws and accounting in Thailand is complex and can be very confusing to business leaders.  Our difference is we translate the laws and regulations in a clear and concise way and take a very proactive approach to serving our clients needs and best interests.

WHAT DO YOU SEE AS YOUR GREATEST ACHIEVEMENT TO DATE?
Being fortunate enough to be able to help others during their time of need.
WHAT MOTIVATES YOU?
My family
NAME ONE ITEM YOU CANNOT LIVE WITHOUT?
It's 2, my 7 iron closely followed by my putter.
ARE YOU A MEMBER OF ANY COMMERCE, CULTURAL OR COMMUNITY ORGANISATIONS?
Yes, I am on the Board of Directors of the South African Thai Chamber of Commerce and a member of the Australian Thai Chamber of Commerce.
WHAT DOES BEING A MEMBER OF ALLIOTT GLOBAL ALLIANCE MEAN TO YOU?
Being a member of AGA means that anyone being introduced to GPS will feel highly confident in the quality service they receive, especially important to new clients who are not familiar with doing business in Thailand.
About GPS Accounting:
GPS Accounting offers business, accounting, and tax advisory services to small and medium sized enterprises in Bangkok, Thailand.
We offer flexible terms and fee arrangements to best suit your organisation's needs. GPS Accounting knows you want to focus on your business without having to worry about finance or tax issues. We can keep things simple, providing realistic advice and guidance to help you better save your money as well as your time: Our services include Accounting, tax, payroll, and auditing. To read more click here.