Global alliance of lawyers & accountants expands services and reach through partnership with AIMS International
08 August 2019
Alliott Group announces AIMS International as its Global Preferred Partner in Executive Search and Talent Management services.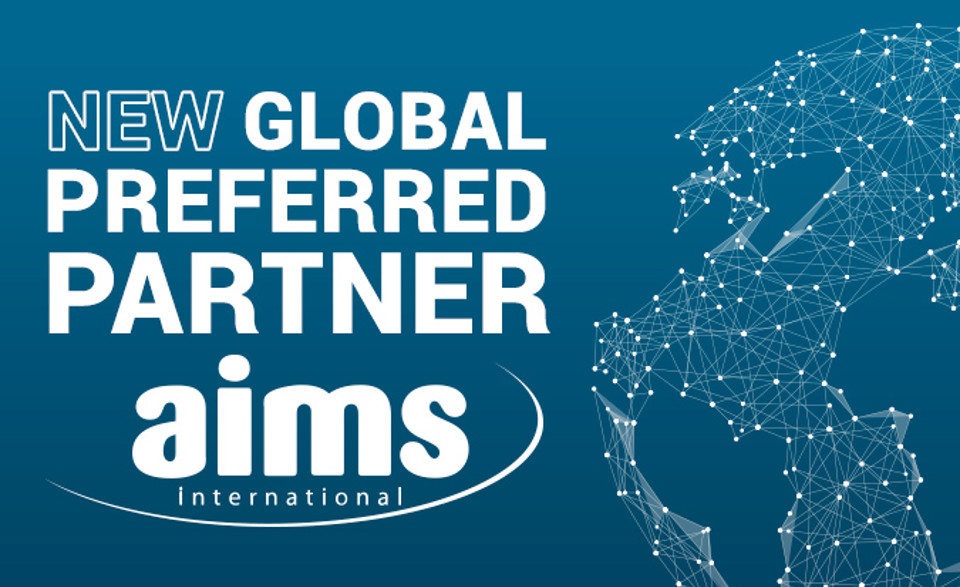 Alliott Group, an international alliance of independent accounting and law firms, is delighted to announce AIMS International as their Global Preferred Partner in Executive Search and Talent Management services.
The strategic move brings together two strong global organisations that share very similar values and strategic objectives, and that can provide complementary, non-competing services to each other's clients.
The appointment of AIMS International also moves Alliott Group one step closer towards its vision of being the world's number one multidisciplinary services alliance dedicated to serving medium-sized businesses and private individuals with multi-market interests. AIMS International is the 11th new member in 2019 with firms also expected to join in India, Brazil, Belgium and Cyprus in the very near future.
Alliott Group Chief Operating Officer, Giles Brake, comments:
"We are delighted to partner with AIMS International, a global organisation that has a reputation for helping world-class companies of all sizes to find and grow their leaders. We share similar values and objectives in different but complementary areas of today's fast-moving global economy and see good opportunities to develop strong local and global partnerships that will create competitive advantage and new business opportunities for our members and clients. Partnerships are drivers of growth and are a key priority for us- AIMS International and Alliott Group are stronger together."
Worldwide Chairman, Colin Farmer, adds: 
"At the forefront of our decision to partner with AIMS International was the requirement to find a partner that could fit into our very collaborative culture and emphasis on providing high levels of personal service. In AIMS International, we have found a kindred spirit. Our members look forward to developing mutually profitable relationships and great friendships with their members in the years ahead."
With offices in 44 jurisdictions across the Americas, Asia Pacific and EMEA regions, AIMS International's global partnership facilitates access to local and global experts in executive search, HR consulting and talent management across many industries. Each local AIMS firm was established in the country in which it operates, has typically been present in that market for decades and serves local and international clients. Global Practice Groups focused on automotive, financial & professional services, consumer, life sciences, natural resources & energy, industrial, media & technology, board services and talent management ensure the development of best practice and sharing of market knowledge that provides local executive search experts with a truly global perspective.
In addition to increasing the range of services available to clients, the agreement between the two groups enables both organisations to leverage each other's connections and infrastructure to achieve their own growth objectives and supports the exchange of insight among professional advisers from different sectors of the economy. Both groups' combined global reach now also exceeds 80 countries, providing their members and clients with access to a wider range of trusted professionals across the globe who will handle their business with greater efficiency and with high levels of personal service.
Bernardo Entschev, President of AIMS International comments:
"Alliott Group is an impressive international alliance with a strong identity and culture. This new partnership reinforces our ambition to connect our brand to a partner that has global coverage and that has a commitment to the same quality, ethics and standards as AIMS International. We are excited to be a key part of Alliott Group's global strategy to become the number one multidisciplinary services provider to companies and individuals involved in cross border activity. Together with Alliott Group and their other Global Preferred Partners, we can now offer our firms and clients access to a range of services that extends beyond executive search and HR consulting to tax, legal, audit and accounting services and to accounting software and foreign exchange consultancy services."